Think Globally, Act Locally. Think Locally, Act Globally.
07/14/2021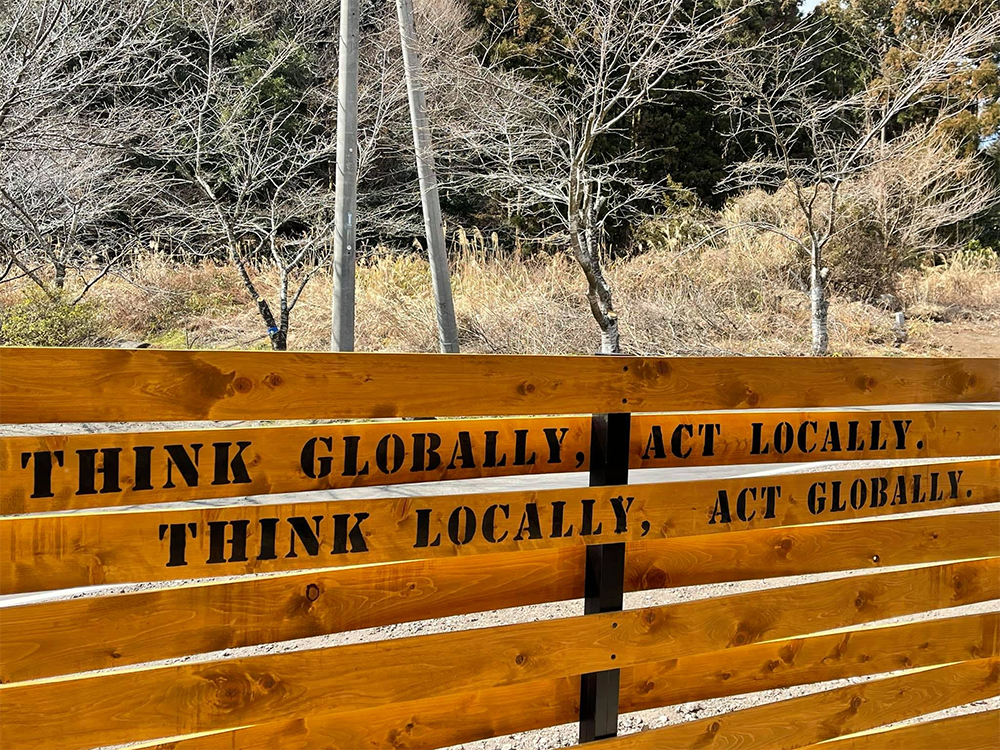 I'm Masanori (MASA) Shintani, the representative of Ecologic.
I decided to start blogging from today because I want you to understand our activities better. Nice to meet you!
Currently, I am in Botswana as an ecotourism consultant under the Japan International Cooperation Agency (JICA) project. Ecologic is an organization that was established by myself in 2008 based on the idea of ​​ecotourism when I was a Master student in Florida, USA nearly 30 years ago. So far, I have been involved in ecotourism development projects in 17 countries around the world.
I've noticed that while ecotourism is being done, many are making big mistakes. That is, there is too little involvement of the people living in the area. The owner is foreign capital, not local, the guide is an outside guide, and most of the profits flow to investors. The same is true here in Botswana. My role this time is to build community-based ecotourism over the next four years. It is necessary to nurture, create a mechanism, small necessary facilities and protect such people who protect nature and valuable traditional culture by making profits from tourism and reminding them of the value of nature, not by large-scale tourism development.
Many people often ask me, "What kind of work do you do?" It seems that my daughters were (and are still being asked) by locals and teachers at local schools. They still can't explain it (laughs)… Simply, we are consultant team for Japan's ODA (Official Development Assistance to Developing Countries) projects. ODA projects are very responsible. That's because we use Japanese taxes. So, failure is unacceptable. You have to negotiate, plan, and carry out various business activities in multiple languages ​​at a site you have never visited, and achieve results during the period. It is necessary to gain the trust of local government agencies, NGOs, residents and other stakeholders in a short period of time. I am truly proud of my work.
Since 2017, Ecologic has launched En-Ya Mt. Fuji Ecotours, which specializes in inbound tourism in my local town Fujinomiya near Mt. Fuji where our family has lived for 20 years and raised my daughters. The reason is quite simple. Based on my experience in the world, I wanted to give back to Fujinomiya, who protected my family while I was abroad, and to convey to the people of the world the wonderfulness of Mt. Fuji, which I love from my heart. Thankfully, even during this corona, we are still receiving many requests from travel agencies around the world who understand our thoughts. To tell the truth, I did not really want to do only inbound. Ideally, I wanted to create a place where people from all over the world and Japanese could share their excitement through eco-tours, like when I was doing an astronomical observation tour on the Big Island of Hawaii 25 years ago. That is why I opened a luxury camp called Mt. Fuji Satoyama Vacation in March of this year. Spend a leisurely time in the satoyama, rural setting at the foot of Mt. Fuji, listen to stories from the local artisans in the area through our ecotours, and while being watched over by Mt. Fuji, Japanese people and the foreign guests are sharing stories in front of the fires. That was exactly my dream for over 25 years.
Ecologic currently has three staff. One is my wife who has been supporting my dream. And a lady who works to gain on-site experience to protect African Gabon gorillas with ecotourism. A young man who has a dream to protect wild animals and convey their importance to tourits. And soon, two more female staff will work locally in Laos and Gabon. I tell them to think for themselves every time, experience it in the real fields, and be able to work in the world based on it. Of course, most of economically developing countries are expected to have Japanese money. However, what is expected more is a true expert. Currently, support for developing countries around the world is driven by "money and materials." But as a Japanese who know the importance of "manufacturing is human resource development," we must be more professional based on real experiences.
"Think Globally, Act Locally. Think Locally, Act Globally.
From now on, all the staff will share the challenge to realize this motto through this blog!
Cheers and Arigato!!
Masa