Project Summary
Think Globally, Act Locally.
Think Locally, Act Globally.
We at ECOLOGIC dedicate ourselves to serving our local community and offer various services to promote ecotourism and sustainable tourism development.
Community-based Ecotourism Development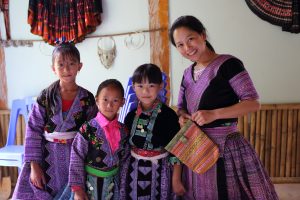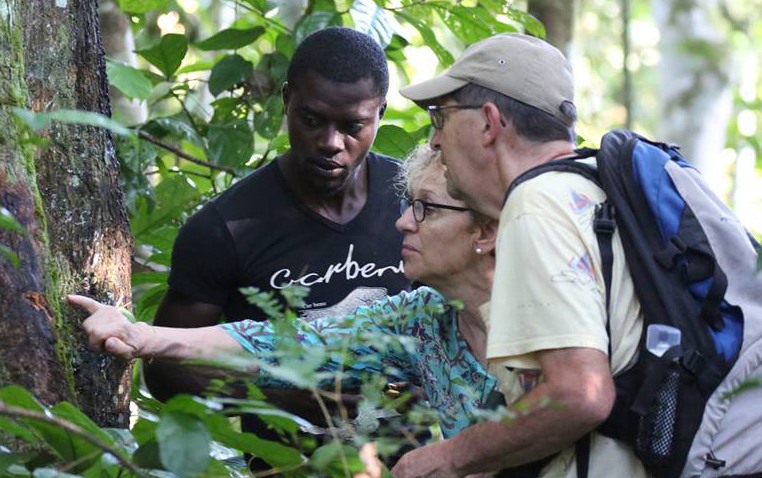 We acknowledge the power of collaborating with various stakeholders such as local residents, government agencies, researchers, and non-profit organizations to formulate tourism master plans and guidelines, explore tourism resources, develop human resources, train tour guides, and conduct regional tours. We provide high-quality tourism development support by utilizing our experience and network in Japan and around the world; which includes planning and development, inbound tour planning, facility design, exhibition design, and educational material creation.
Ecotourism
Sustainable Tourism
Responsible Travel
Adventure Travel
Agro-Tourism, etc.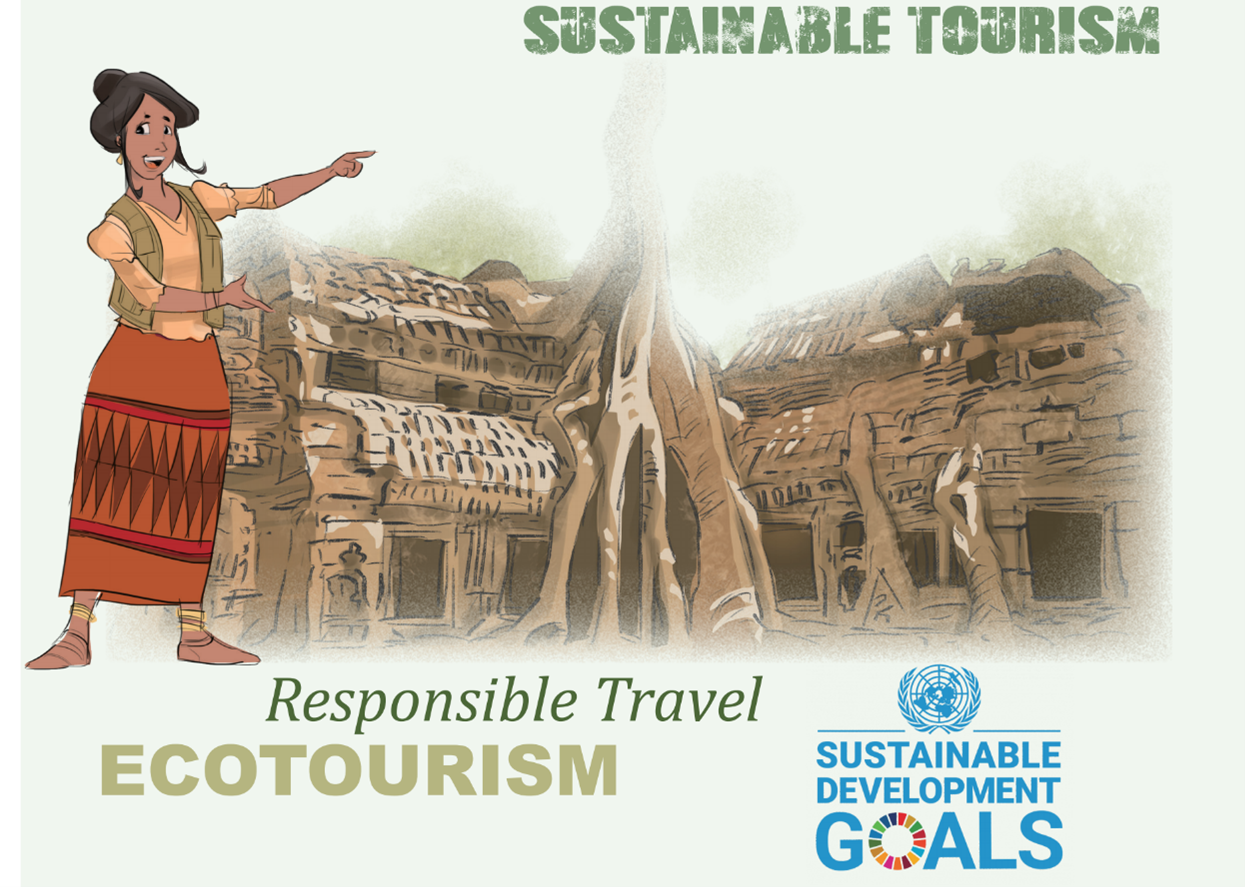 ©日本ASEANセンター

Interpretation Training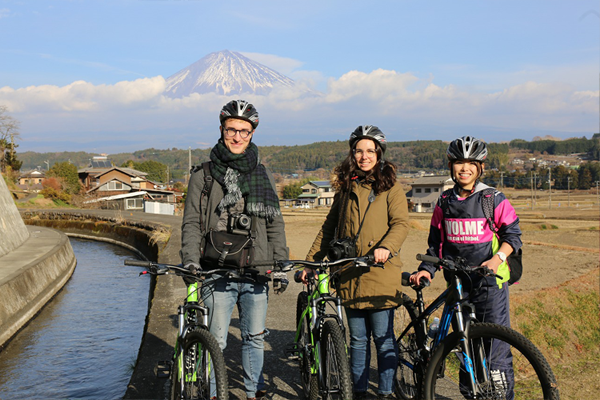 When we say "interpretation," we do not necessarily mean between different languages. We acknowledge that there is a linguistic gap when it comes to passionate professionals sharing their knowledge with guests. Thus, we train guides and professionals to become interpreters -- interpreters and communicators of their world and knowledge with those who are unfamiliar. This is a method often used at U.S. National Parks where the rangers are also known as interpreters who help connect guests to nature through relatable language. Our globally experienced staff train and empower professionals to be able to communicate in the best way possible as a means to help guests more deeply understand local culture, nature, and communities.
ECOLOGIC has obtained a trainer license from the internationally acclaimed (NAI) and we utilize enriching training and teaching materials. Our training services, which can be conducted in either Japanese or English, have helped domestic and international guides. Training can be conducted on your own grounds, or at our facilities at Mt. Fuji Satoyama Vacation. Conduct and complete your training in an uninterrupted environment surrounded by nature and with the most magnificent view of Mt. Fuji.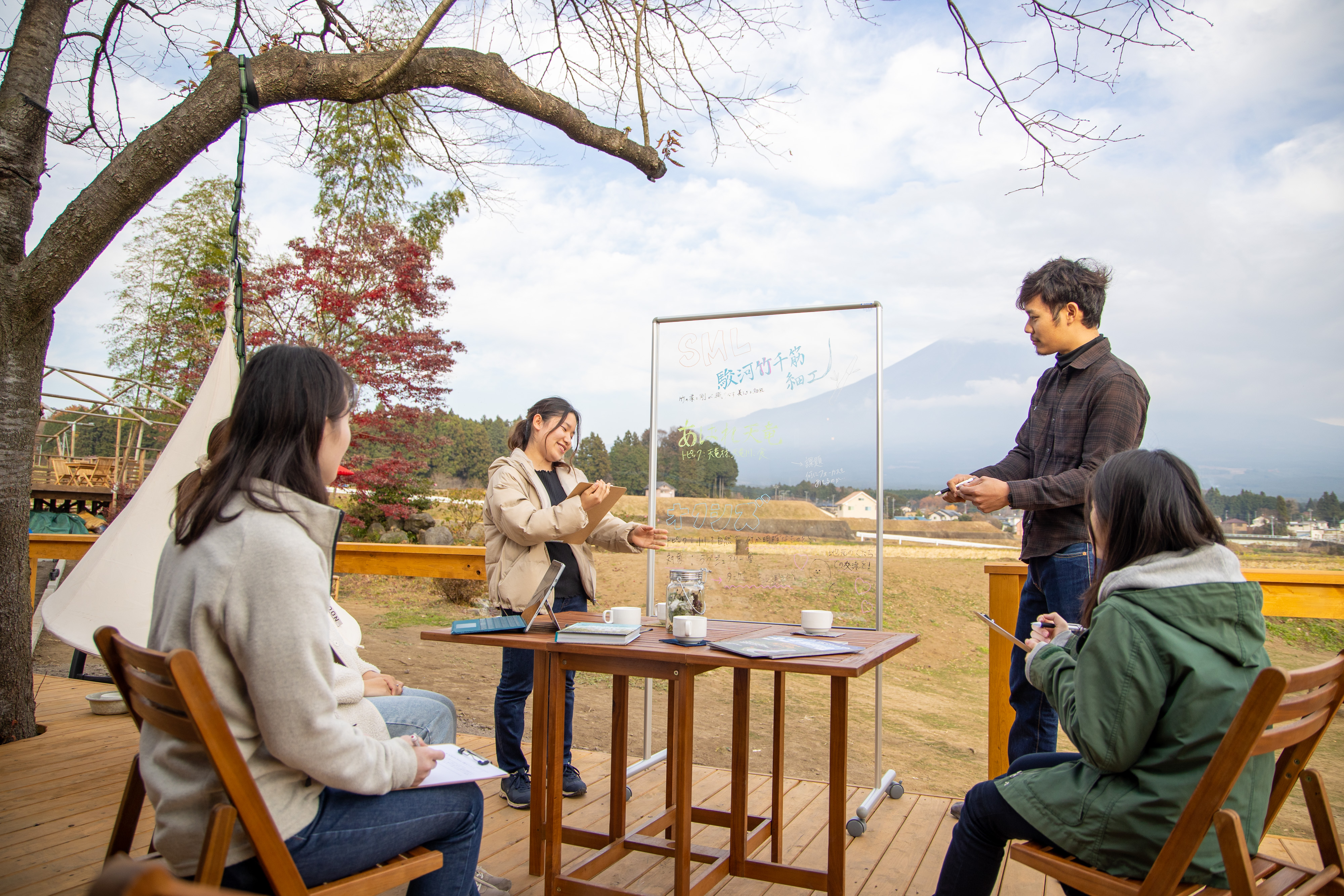 Sustainable Development Goals (SDGs) Trainings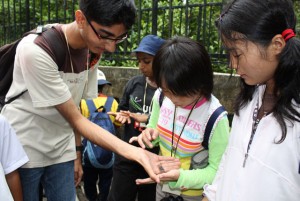 The best way to spread sustainable practices is by teaching others to take ownership and leadership themselves. That's why we offer onsite educational training for others to learn about sustainable tourism and practices. From veterans in the tourism industry and non-profit organization professionals to students, anyone can participate in our training programs.
Our training includes learning about the basic knowledge of sustainable and ecotourism, program designing, marketing and promotion, and the most important hands-on experience through experiencing our own En-Ya Mt. Fuji Ecotours. The training also includes lectures and educational books which were created by ECOLOGIC and widely used by well-known and respected organizations such as JICA and ASEAN-Japan Centre.

En-Ya Mt. Fuji Ecotours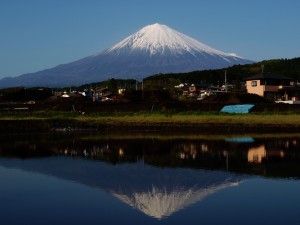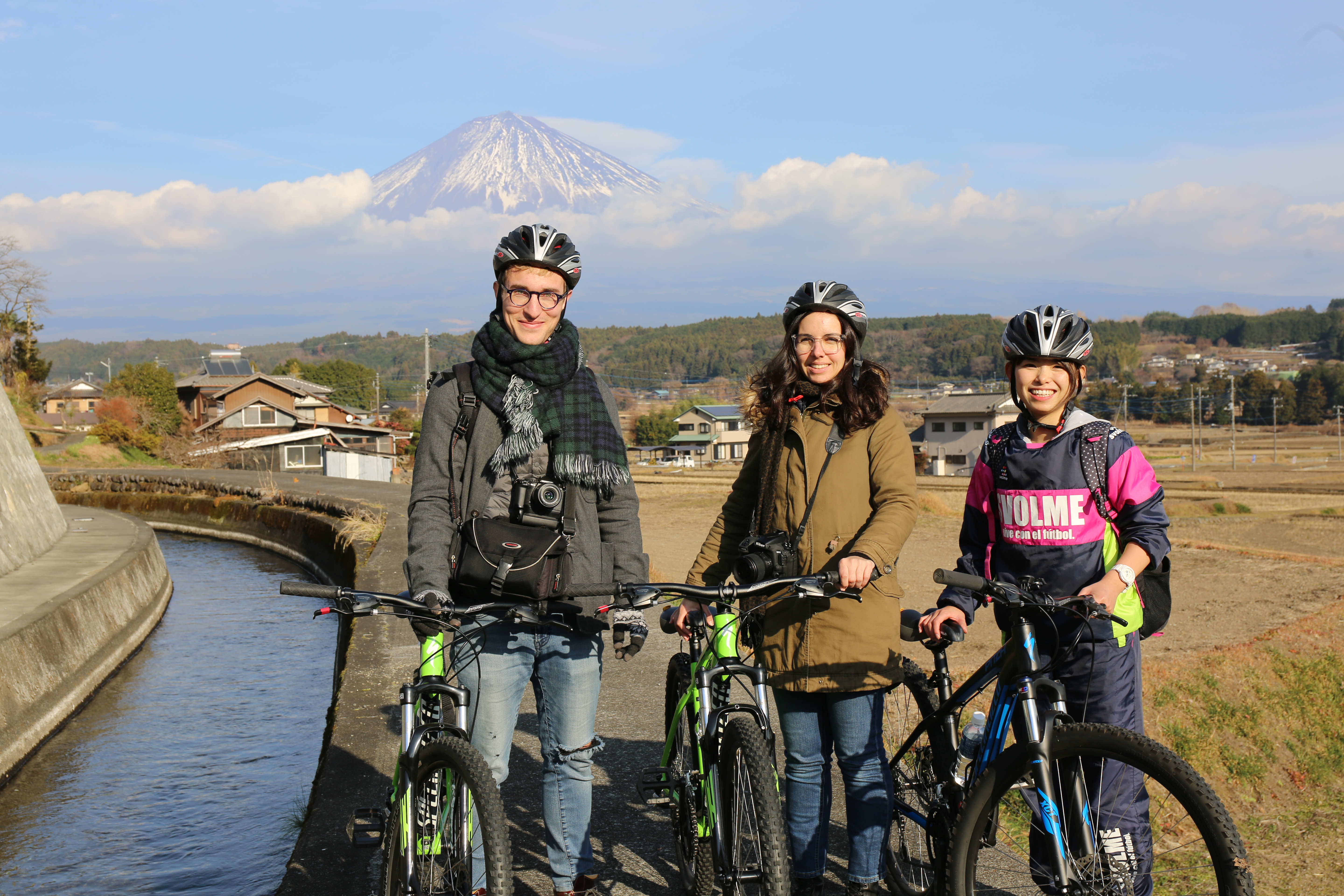 We believe that the best way to make strides in sustainable tourism is to lead by example. That's why we have created our own ecotours right in our home of Fujinomiya, Shizuoka, Japan. Operation under our En-Ya Mt. Fuji Ecotours includes local adventures and experiences that bridge the gap between our guests and the local community. As ambassadors of our region, we work tirelessly to build sustainable relationships between local craftsmen, people, and nature through our tours - regardless of language or cultural barriers. We have tours designed with the locals and guests in mind, and happy to discuss bespoke ecotour experiences as well.
Examples include:
E-bike tours Hiking Sake brewery tour Local harvesting and cooking experiences Farm to table dining ...and much more!
Mt. Fuji Satoyama Vacation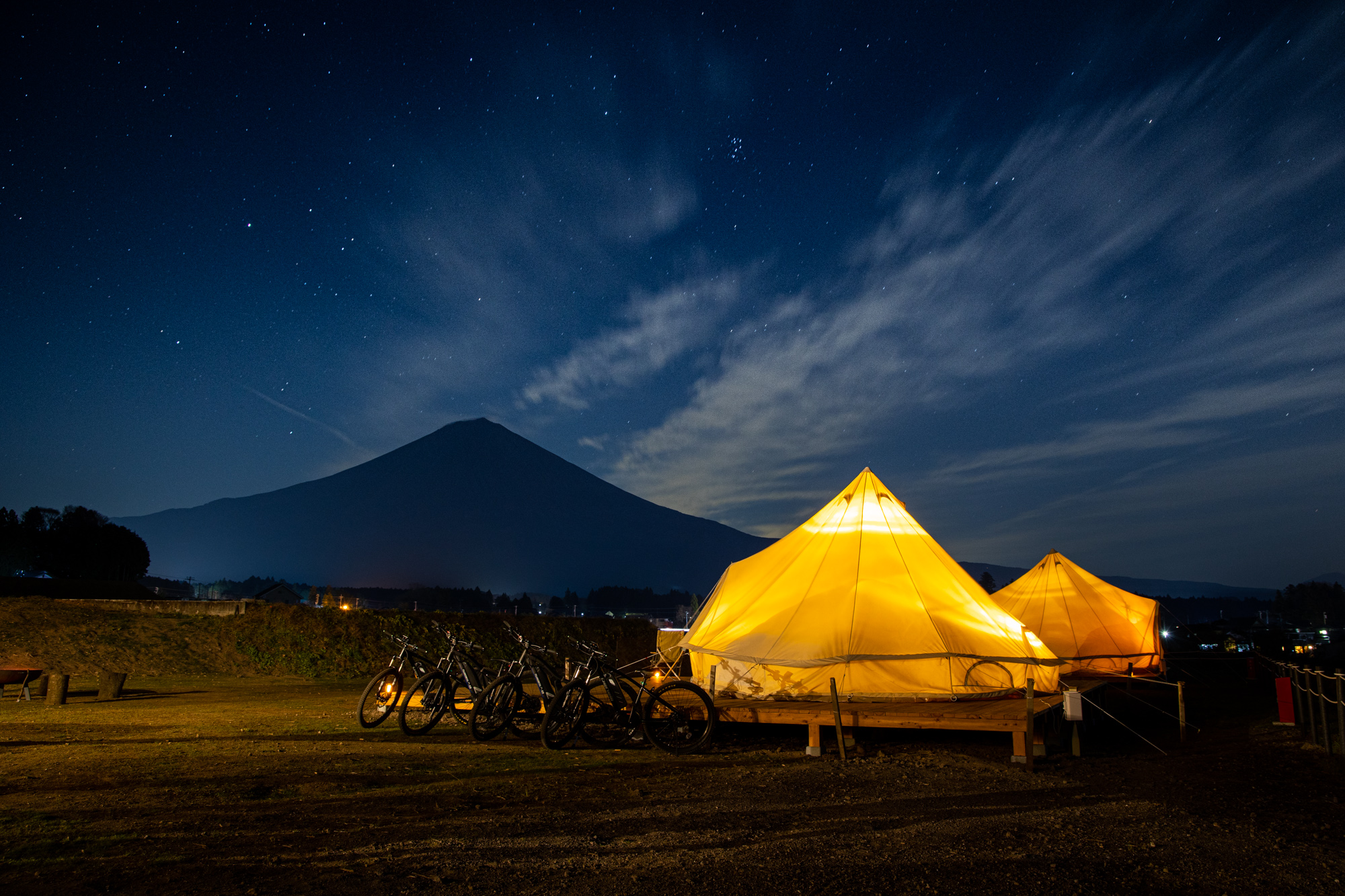 The best way to truly immerse oneself in the local environment is by staying overnight. That's why we created Mt. Fuji Satoyama Vacation. Our site is more than just your accommodation; staying on our glamping grounds means getting close to nature with the most outstanding view of the beautiful Mt. Fuji. Our grounds are limited to one to two small groups at a night, assuring for the utmost privacy and peace. Whether it's for vacation or for group retreats, our spacious grounds will have everything you need while keeping the experience rooted in the inspiration drawn from the surrounding nature. Our glamping grounds are plastic-free and operate sustainably.